FAQ
Thinking of volunteering your time for the #United4UAE? Already planning on volunteering, but have some questions?
What is #United4UAE?
#United4UAE is a twofour54 initiative that aims to offer 2,454 hours of community service to charities to show our gratitude for 44 years of growth and advancement of the UAE. It is open for twofour54 staff, creative lab members, partners, freelancers and their families.
How can I sign up?
All you need to do is need to do is register on united4uae.com/register. Enter your name, company, where would you like to volunteer and your email in the designated boxes, then submit the form.
How does the process go after signing up?
After registering you will receive a confirmation email from us and we will make sure to connect you with the charity organization you chose to volunteer at, then a representative from either charity will connect with you to book in your volunteer session.
When can I volunteer?
You can volunteer at any time that you find suitable.
I don't know which charity to register at?
We've selected charities to support which represent a variety of causes to match your interests, the charities are:
The special care center
Wanna read initiative
For more information on each organization please click on the following link:united4uae.com/participating-entities
Can I volunteer at a charity that is not in the list of participating organizations?
Yes.
Can I volunteer at more than one charity?
Yes you can, in fact you are encouraged to if you are able to manage your time and volunteer sessions.
Will there be someone to take pictures?
No, however make sure you have your pictures taken to keep them or add them to your story when you submit it on our website!
How can I log in my hours?
You can only log in your hours if you submit your volunteering story! Otherwise your volunteering session will go uncounted and will not help us reach our goal of 2454 hours of giving back to the community.
How do I submit my story?
To submit your story, go to www.united4uae.com/participate. Enter your name, and then select what you work as (twofour54 employee, partner, creative lab member or freelancer?) Then specify when and where you volunteered and for how long. Add a title for your experience then type your story in the designated box, you can add photos of your experience by clicking on the browse button to upload pictures from your computer.
If you have any questions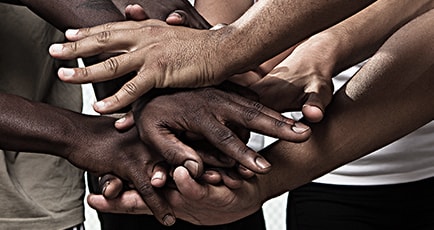 ---